Python for arm-linux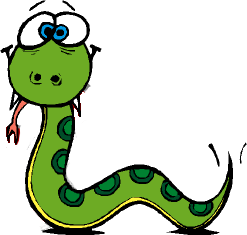 Python is a very versatile object-oriented scripting language. It is especially suited for rapid application development with an opportunity for rewriting performance-critical parts in a compiled language like C or C++. Python also is an ideal language for cross-platform development. There aren't many Python distributions for arm-linux, because Python is pretty finnicky when it comes to cross compiling. The build process of Python compiles a core part of it (the parser generator pgen) and tries to execute that later in the build process. This — of course — does not work when cross compiling. My patches to the Python build scripts are available in the OpenEmbedded repository. Contact me, if you can't make sense out of them.
Motivation
In 2001, I started to roll up my own Python distribution because I found no other distribution to be reasonably fine granular and feature complete. Here is a number of reasons as to why to choose this distribution:
It has ncurses, secure sockets, readline, pyxml, sqlite, numeric, PyQt, PyQWt, PyGame, and much more.
It covers always the latest official Python release.
The package contents and the dependencies are very thoughtfully composed.
The packages are cross-compiled with lots of optimization flags.
There are feeds available for older gcc2 (glibc 2.2.x) and for modern gcc4 (glibc 2.4.x) based systems.
News & Changelog
2006/04/25 - Uploaded Python 2.4.3 and fixed some packages for the SharpROM.
2005/07/05 - Rebuilt the feed from scratch in order to be compatible with OpenZaurus 3.5.2 and Familiar Linux 0.8.2.
2005/07/01 - Added python-datetime and various other fixes in the 'modern' feed. The feed is built against glibc 2.3.5, if you have an older version you may want to upgrade or use -force-depends.
2005/04/28 - Uploaded Python 2.4.1 and fixed a lot of packages for the SharpROM.
2005/03/20 - Uploaded Python 2.4.0 and extra packages for both the SharpROM and also modern arm-linux distributions.
2005/01/01 - Site closed due to reconstruction. Stay tuned for Python 2.4 arriving soon…
2004/05/29 - Updated the arm-gcc3.4 feed to Python 2.3.4. Added lots of extra packages (see package browser).
2004/04/02 - Changed from using oz buildroot to OpenEmbedded as build system.
2004/04/02 - Misc feed updates and update the core packages to Python 2.3.3.
2003/12/01 - Integrated the opie.net.wox.org/python subsite into my main site and changed the feed location.
2003/10/25 - Update to Python 2.3.2 and a few minor fixes.
2003/09/12 - Added Numeric Python to the feed.
2003/08/25 - Massive update: Python 2.3, PyQt 3.8, PySQLite 0.4.1, PyXML 0.8.3 and some new packages, e.g. python-terminal and python-pexpect.
2003/08/13 - Added the missing xreadlines.so to python-core
2003/02/15 - Python-sqlite (bindings to the lightweight SQL database sqlite) has been added to the feed.
2003/01/20 - Added the missing urllib2.py to python-netclient
2003/01/01 - Happy New Year! The package description and detail pages [see below] are now generated dynamically thanks to Spyce!
2002/12/30 - Python-gdbm (Support for the GNU Database Manager library) has been added to the feed.
2002/12/12 - The feed has been rebuilt catching up with PyQt and sip 3.5
2002/11/29 - Added the Python Qt bindings to the feed.
2002/11/01 - First public release of this distribution.
Contribute
The metadata for this distribution is included in the OpenEmbedded repository. It is being distributed as part of the distributions OpenZaurus, Familiar Linux, OpenSIMpad and Ångström. You can contribute by pointing out bugs or sending patches against the metadata via the OpenEmbedded BugTracker.
Feed
Point your ipkg packager to http://linuxtogo.org/~mickeyl/feed/python/
Package Browser
Sorry, the package browser is under construction.